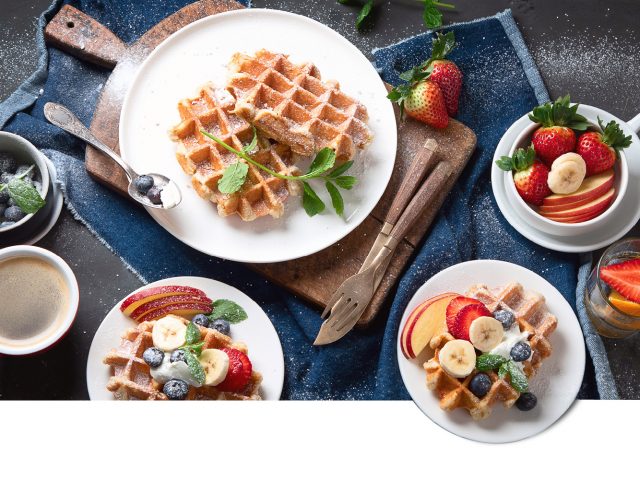 Breakfast & brunch in the Morgenbrot
This is how the morning tastes
Using the time wisely in lockdown, we thought. And with the start of the new season, we are able to welcome house guests as well as foreign guests with our new breakfast bar Morgenbrot. Everyone will find their dream breakfast in our new brunch restaurant Morgenbrot. À la carte or composed yourself, sweet or savory, classic or vegetarian – and of course vegan too. The bread comes fresh every day from the Pardeller bakery. Free-range eggs from the Kandlerhof in Mühlbachl and the milk products from the Sterzing dairy farm. Homemade jams and spreads are a must. And our coffee from coffeekult is the most delicious way to awaken your spirits.
You don't want to miss this breakfast experience? You are welcome to register with us at FAMILY-APART-STUBAI for breakfast the evening before. Enjoy all the goodies for € 18 per adult and € 1 per child's age.
Brunch until 12:00
Late riser breakfast
Got up too late? There's no such thing at the Morgenbrot. If you have lost sight of time in our cozy rooms, instead of breakfast there is a brunch. In addition to our classics, we will serve you sweet delicacies such as homemade cakes, croissants, donuts or fresh smoothies.
You can have brunch until 12 noon.