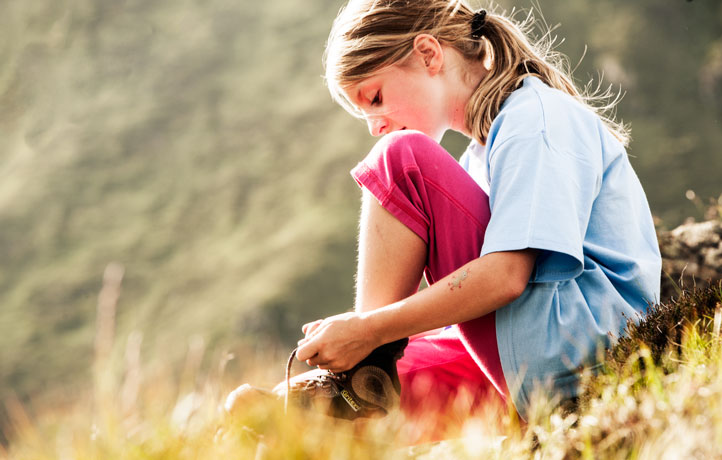 Variety During the Summer Holiday in the Stubai Valley
More than just hiking, cycling…
diverse outdoor activities
We guarantee that a family holiday with us at our 4-star child-friendly hotel will never be dull. A summer holiday in Stubai offers a wonderful variety of activities for big and small, and our guests love to take part in activities from our weekly programme. There are also lots of other things that you can experience on your summer holidays in the Stubai Valley.
We have put together a few activities for you – plus we will gladly give you even more holiday tips! And don't forget: as guests of our 4-star hotel in Stubai, you benefit from the Stubai Super Card!Stubai Super Card!
Look at the interactive hiking map!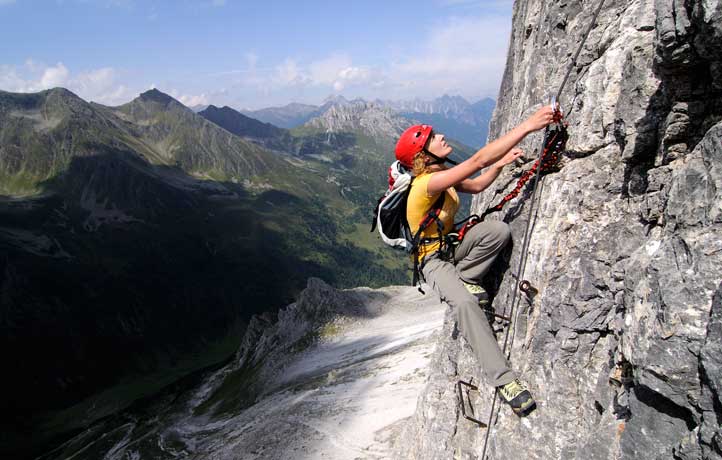 Climbing in Stubai
Via ferratas, a climbing garden also for families
No other valley in Tyrol offers such a wide variety of via ferrata trails and climbing gardens as the Stubai Valley. There are secured climbing routes available for beginners as well as for advanced climbers. Suitable equipment is required, which can be borrowed from the mountain guide offices. For your first visit to a via ferrata, it is recommended to take part in a guided tour with a mountain guide – then nothing will stand in your way of via ferrata fun!
Children can especially have fun at the adventure park in Fulpmes, the largest high ropes course in Tyrol. There is something here for everyone, with over 130 exercises and 13 courses at 3 difficulty levels. In winter the climbing hall in Fulpmes is available for climbing and bouldering. More adventurous climbers can also try out some ice-climbing; for beginners there is an ice-climbing tower ready to practice on at the Stubai Glacier.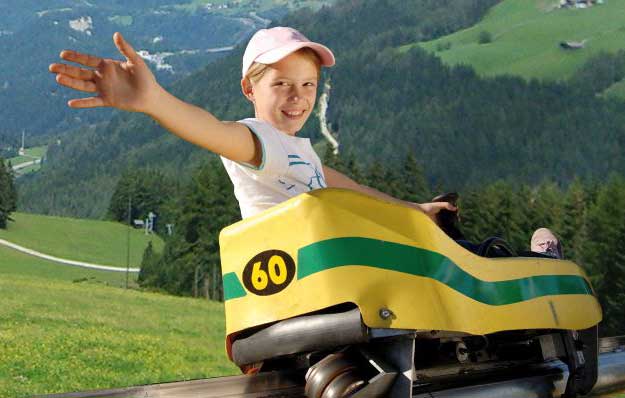 Summer Toboggan Run
A fast-paced valley descent in summer
Descend rapidly down the mountain with the summer toboggan in Mieders, the world's steepest alpine rollercoaster! A highlight of your summer holiday with us in the Stubai
Valley.
A speedy descent to the valley is guaranteed, with an altitude difference of 640m and a maximum speed of up to 42 km/h. An unforgettable experience for all children – and parents too!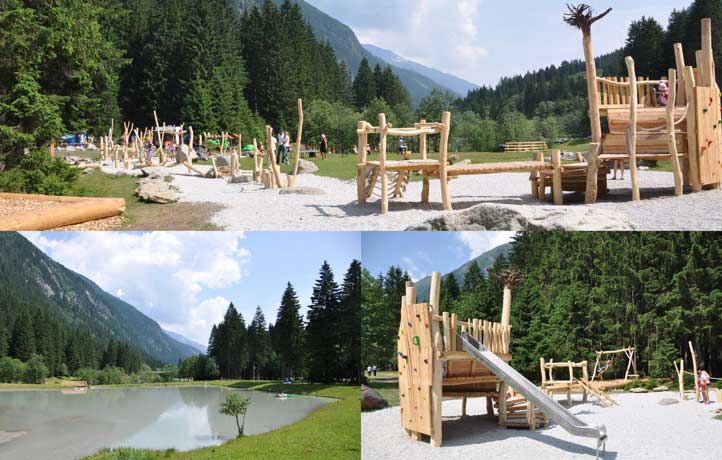 Klaus Äuele Kid's Park
Adventure and fun guaranteed
The Klaus Äuele Kid's Park is both a feast for the eyes and at the same time an exciting natural playground. It allows you to consciously experience the natural forces of water, while appreciating the local bird life.
"Spiral of Theodorus" with climbing walls
Balance and hangout in the rope jungle, on the raft with a pull rope, or in the low wire garden of natural stones
Practice and play on the moving band, rope swing and the double swing
Spectacular views from the "Sandpipers Nest" platform
Relax on the grass by the water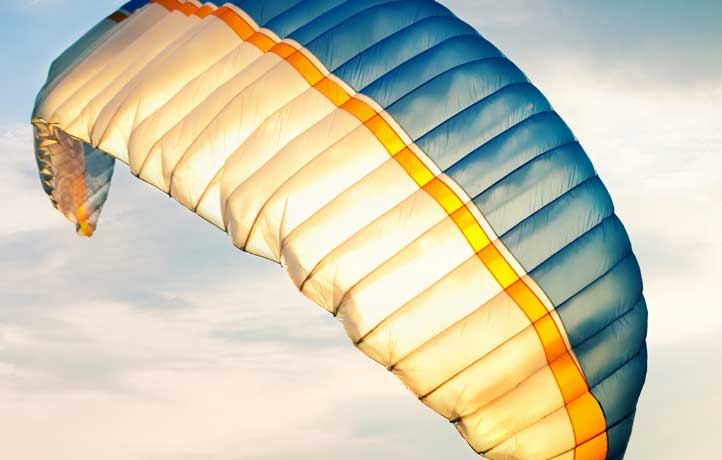 Paragliding & Hanggliding
Exceptional thermals and an impressive landscape
To view the world from above is possible in the Stubai mountains. The exceptional thermal lift and impressive landscape make the Stubai Valley a popular place for paragliders and hanggliders. Use the opportunity on your family holiday and take part in a trial course or a tandem flight. There are many flight schools to choose from:
Air Academy, Fulpmes, Stubai 
Air4you,

Neustift, Stubai

Sport Stubai, Neustift, Stubai
Fly Together, Neustift, Stubai