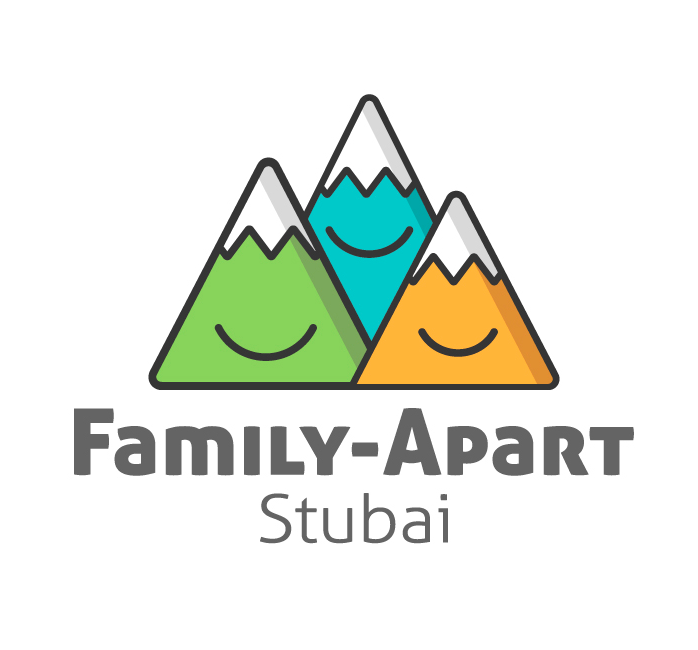 Operator of this internet platform :
Hotel Atzinger e.U.
Karl Atzinger
Sonnegg 22
6166 Fulpmes / Tirol / Austria
Tel +435225/63135
Fax +435225/63580-134
info@family-apart-stubai.at
UID: ATU30807801 Gerichtsstand: Innsbruck
Member of the Wirtschaftskammer Tirol Nr: 53138
Graphic design and technical implementation:
Delil Atzinger | www.atzinger.graphics
Photographs:
Karl Atzinger | Otmar Mosbacher | Wolfgang Lackner | TVB Stubai | Depositphotos
PComplaint option via the OSplatform:
KConsumers have the opportunity to submit complaints to the EU´s online dispute resolution platform:
https://www.ec.europa.eu/consumers/odr
Feel free to bring your complaint directly to us at the following e-mail address:
info@family-apart-stubai.at
Note regarding Google Analytics:
Google Analytics This website uses Google Analytics, a web analysis service from Google Inc.
("Google"). Google Analytics uses so-called "Cookies", small text files which are saved on your computer and make it possible to analyse your use of the website. The information about your use of this website through the cookie (including your IP address) is then sent to a Google server in the USA
and saved. Google uses this information to evaluate your use of the website in order to create reports about website activities for the website operator and to perform services connected to the website and Internet use. Google may also pass this information onto third parties, as long as this is legally permitted and only if the data is to be processed on behalf of Google. Google will never link your IP address to other Google data. You can prevent the installation of cookies by changing the settings of your browser. However, this may cause this website or parts of this website not to function properly. By using this website you are declaring your agreement to the processing of this data by Google as explained.