SEASON  A :  19.5. – 3.6. 2018 / 23.6. – 14.7.2018 / 25.8. – 7.10.2018
SEASON B :  14.7. – 25.8.2018
SEASON  C :  24. 11. – 10. 12. 2017 / 7. 1. – 27. 1. 2018 / 3. 3. – 24. 3. 2018
SEASON  D :  27. 1. – 10. 2. 2018 / 17. 2. – 3. 3. 2018 / 24. 3. – 8. 4. 2018
SEASON  E :  21. 12. – 7. 1. 2018 / 10. 2. – 17. 2. 2018
* The prices quoted include the Stubai-Super-Card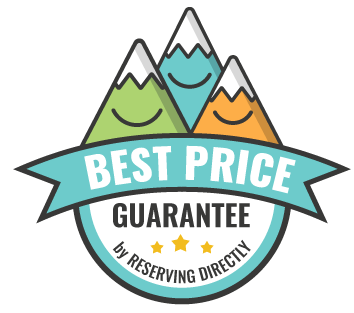 Price for 2 people

| | | |
| --- | --- | --- |
| | without Breakfast | with Breakfast |
|  Season A | € 110,00 * | € 142,00 * |
|  Season B | € 120,00* | € 152,00* |
|  Season C | € 115,00 | € 147,00 |
|  Season D | € 130,00 | € 162,00 |
|  Season E | € 160,00 | € 192,00 |
Price for 3 people

| | | |
| --- | --- | --- |
| | without Breakfast | with Breakfast |
|  Season A | € 145,00 * | € 185,00 * |
|  Season B | € 155,00* | € 195,00* |
|  Season C | € 150,00 | € 190,00 |
|  Season D | € 170,00 | € 210,00 |
|  Season E | € 205,00 | € 245,00 |
Price for 4 people
| | | |
| --- | --- | --- |
| | without Breakfast | with Breakfast |
|  Season A | € 180,00 * | € 228,00 * |
|  Season B | € 190,00* | € 238,00* |
|  Season C | € 190,00 | € 238,00 |
|  Season D | € 215,00 | € 263,00 |
|  Season E | € 255,00 | € 303,00 |
 Cost for an additional person per night: Season A+C: € 25,00   Season B: € 30,00   Season D+E: € 35,00
The prices quoted are in Euros per apartment and per night for the appropriate number of guests.
The prices include all taxes, but not the tourist tax to the amount of €2.80 per adult per night. Children up to 15 years of age are exempt from the tourist tax. Pets are only allowed with prior agreement. For dogs, we charge €15 per day.
Breakfast: €16.00 per adult, Children pay €1 for each year of age. Please arrange with us the night before.
Daily room service: €10.00 per apartment per night
One time final cleaning fee per apartment: COMFORT € 25,00  MINI € 40,00  MIDI € 50,00  MAXI € 60,00
Check In: from 16.00 Check Out: until 10.00  Other times are also possible, but require prior agreement.
Short stay supplement: up to 3 nights – €10 per apartment per night.